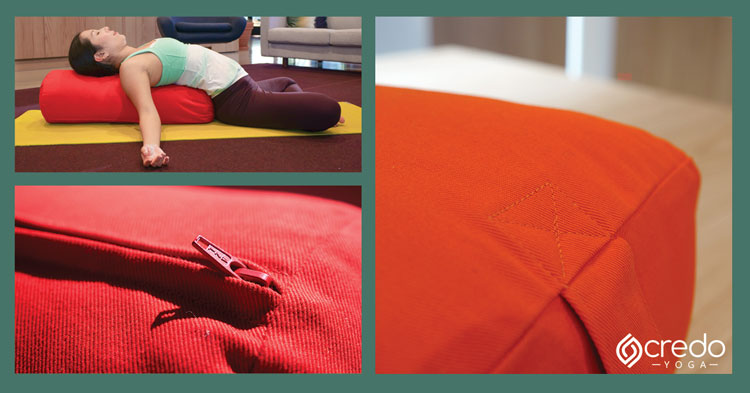 Date Updated: March 27, 2019
What Are Yoga Pillows and Yoga Bolsters?
Yoga bolster (also called yoga pillows) are specifically designed to provide comfort and support in your yoga practice.
You typically would see them used in a Restorative Yoga class or Yin Yoga class where you hold poses for a longer period of time.
Using a yoga bolster or yoga pillow will make your yoga practice even more relaxing by giving you the extra lift you need.
They come in a variety of shapes and many colors.
Is a Yoga Pillow the Same as a Normal Pillow?
Yoga pillows, or yoga bolsters, are very different than your bed or throw pillow.
Yoga bolsters are more firm and bulkier than your typical pillow.
Like other yoga props, yoga bolsters are built to hold your body up to release tension for a more gentle stretch.
Yoga Bolster Stuffing & Materials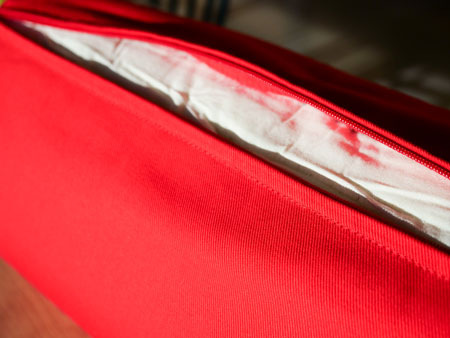 Yoga bolsters are typically filled with cotton or buckwheat hulls rather than polyfoam or memory foam found in your squishy pillow.
These all-natural materials are durable so they do not warp under body weight maintaining a safe and comfortable yoga practice.
Also, if the buckwheat breaks down over time, you can easily fill the bolster back up and increase the firmness.
The cloth on the outside is usually cotton which is durable, but also soft enough not to irritate your skin during the practice.  Yoga bolsters usually have removable covers for easy washing.
Yoga Bolster Shapes & Sizes

Yoga bolsters come in tubular round or rectangular shapes to easily mold against your body.
They typically come in 24″-30″ lengths so they can fully support your spine when you lay back on them.
These bolsters are bigger and different from round meditation cushions or crescent moon cushions.
Best Yoga Bolsters to Buy in 2019
How to Use A Rectangular Yoga Bolster
Frog Pose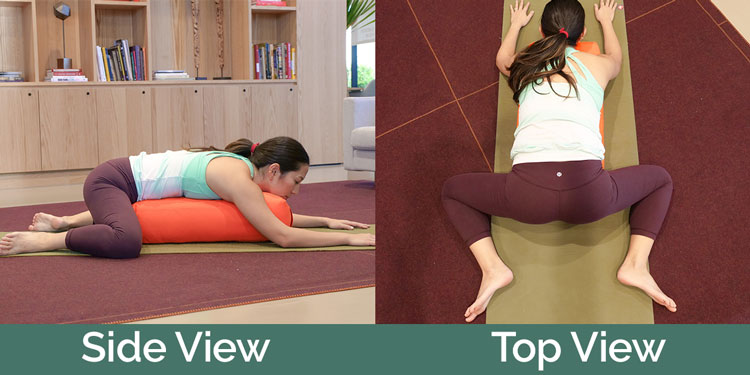 Easy Pose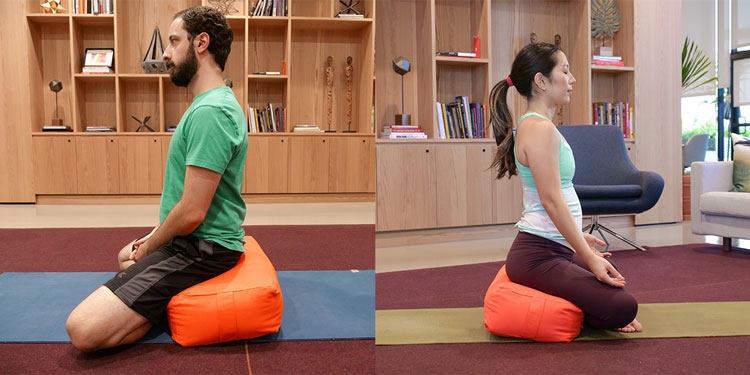 Supported Wide-Legged Splits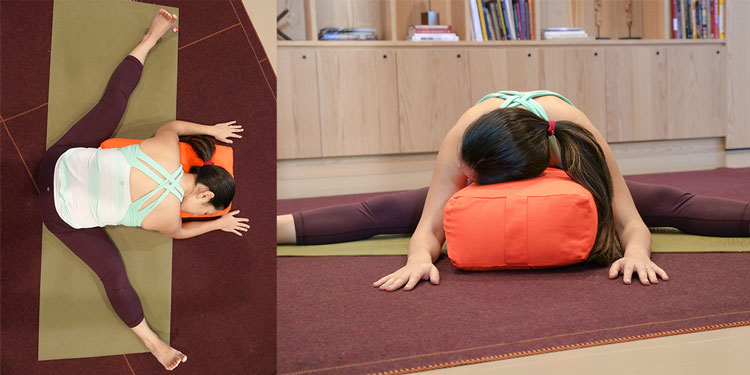 Reclining Hero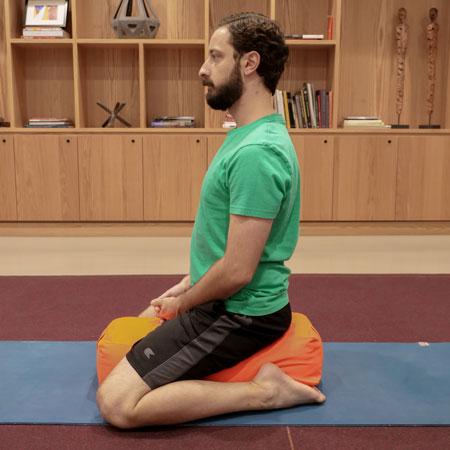 Heart Opener + Butterfly with Yoga Blocks
Interested in Yoga Blocks?
How to Use a Cylinder Yoga Bolster
Half Moon

Under Legs

Supported Spinal Twist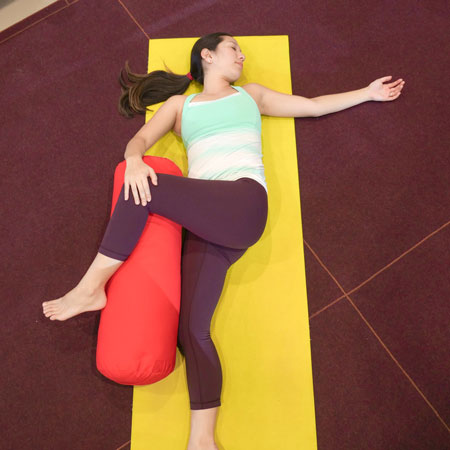 Under Chest, Heart Opener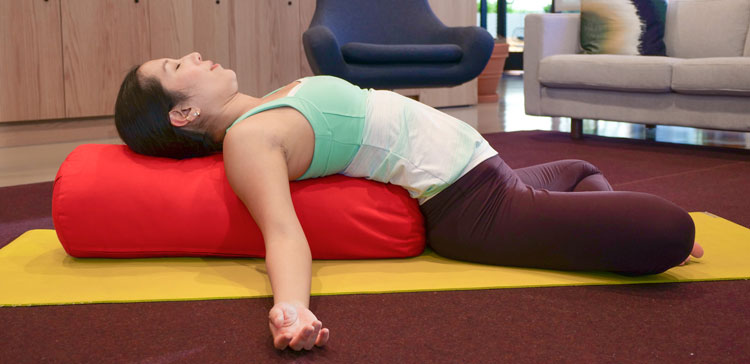 Compare Yoga Bolsters
Yoga bolsters can help you enjoy a deeper yoga practice where you can sit in poses for longer with less strain.  We highly recommend you check them out and see which one is right for you.

BEST SELLER

Supportive Round Cotton Bolster
Supportive Rectangular Cotton Bolster

Supportive Round Cotton Bolster
BEST SELLER

Supportive Rectangular Cotton Bolster