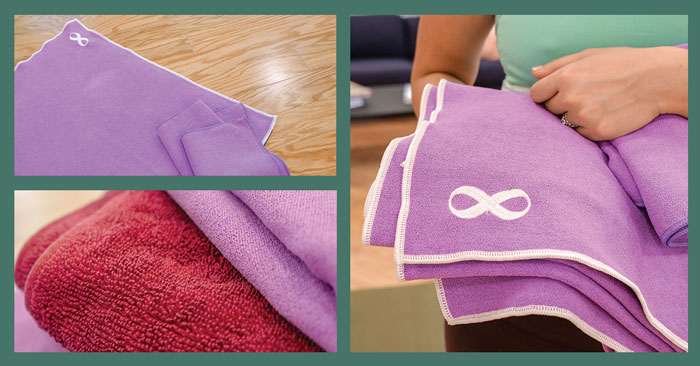 Date Updated: March 27, 2019
The Best Yoga Towels For You.
A yoga towel is specifically made to put on your yoga mat to soak up sweat preventing you from slipping and sliding while you practice.
Best quality yoga towels are especially helpful during hot yoga or power vinyasa class.
You can even get yourself a microfiber yoga hand towel to wipe the sweat off your body while getting settled between yoga poses or sets.
If you're trying to travel light, you may ask yourself:
"Can I use a towel instead of a yoga mat?"
Yes, of course, you can!
Just know that the towel will not provide as much support as a yoga mat, but will create a barrier between you and the floor so you don't get dirty.
Message us if you need help in choosing the best towels for yoga
Which Materials Are The Best Yoga Towels Made Of?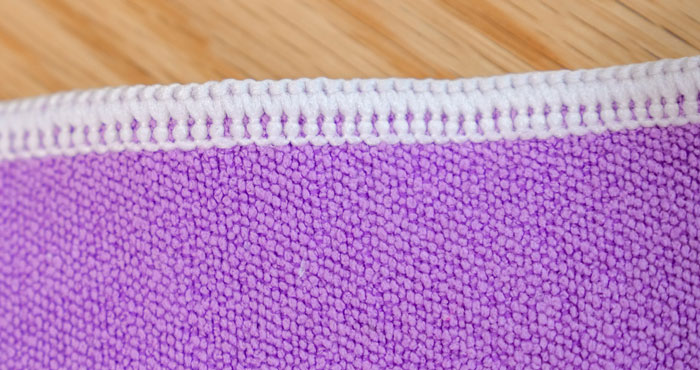 Most yoga towels are made from a durable microfiber cloth. They are usually thin so it does not add too much cushion to your yoga mat.
A major benefit is that they keep your mat clean from sweat and residue which increases the time between cleaning your yoga mat.

Best Absorbent Yoga Towel
We LOVE these Jaci Towel Sets from Amazon.  They are durable, absorb lots of sweat, and are easy to clean!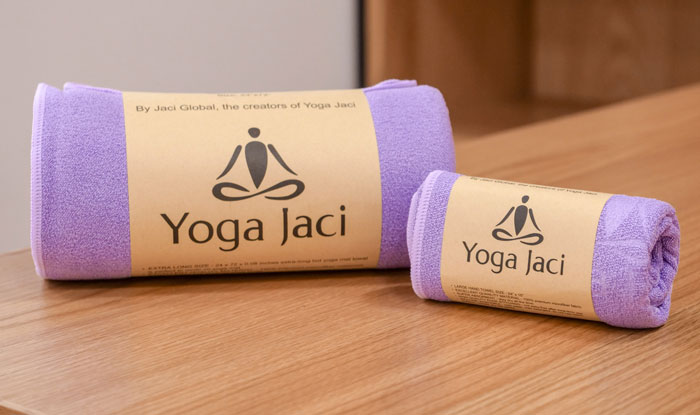 [amazon box="B01N5LLPD9″ title="Mat Towel & Hand Towel Combo Set"]
Material: Microfiber blend with polyester
Hand Towel Size: 15″ wide x 24″ long
Mat Towel Size: 24" wide x 72" long
Soft material and absorbent to soak up your sweat
Durable to sustain a fast-paced vinyasa practice
[/amazon]
How is a Yoga Towel Different From a Regular Towel?
Best yoga towels are very different from your typical terry cloth bath towel.
Bath towels are absorbent, but usually very plush and fibrous making them uncomfortably bulky to use for yoga practice.
Yoga works out every part of your body that by the end of a power vinyasa class we are head to toe drenched in sweat!
Best quality yoga towels not only absorb sweat, but they also dry quickly leaving you comfortable and dry throughout your practice.
How to Clean a Yoga Towel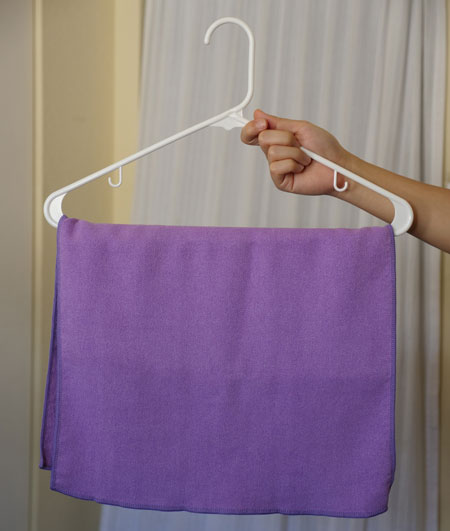 With all that sweat build up, your towel may begin to smell.
So make sure to wash your yoga towel after every practice just like you would with your clothes.
You can use a washing machine after a tough workout, or if it was a light practice, then just give it a rinse.
You simply wash the towel with warm water and hand soap in the sink or a bucket, and hang it out to dry on a hanger or drying rack.
For more info on yoga towels, contact us
Best Yoga Towels to Buy in 2019
[amazon table="1770″]